History of Equest Farm

---
Equest Farm, located in the north section of New Orleans City Park, strives to provide a wholesome and aesthetically pleasing environment for the general public to enjoy the majesty of horses in an urban environment. Our mission, as custodians of the land, is to provide educational experiences to the citizens of New Orleans beginning at age 6 up to 106. It can be as small as visiting the horses at the stables to boarding a horse and competing at a national level in the USEF competitions for Hunters and Jumpers. In conjunction with that part of the mission we also have a yearly fundraiser for New Orleans City Park called Tails but no Black Tie to help New Orleans City Park.
The owners, fondly known as "The Sisters" grew up riding at the stables and wanted to refurbish it as a premier Equestrian Center. The middle sister, Leslie Kramer, has managed the stables for 22 years and rebuilt it twice. Prior to Katrina, the facility had 92 horses on the premises, $1.5 million worth of renovations, 200 lessons a week and a show string of 40 horses. It was successful and busy. Needless to say, August 29th of 2005 changed things.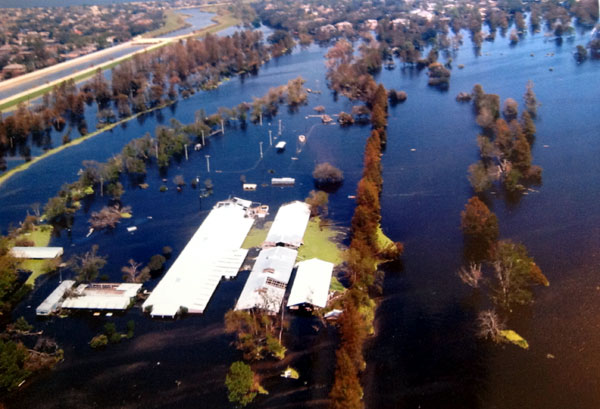 After Hurricane Katrina #1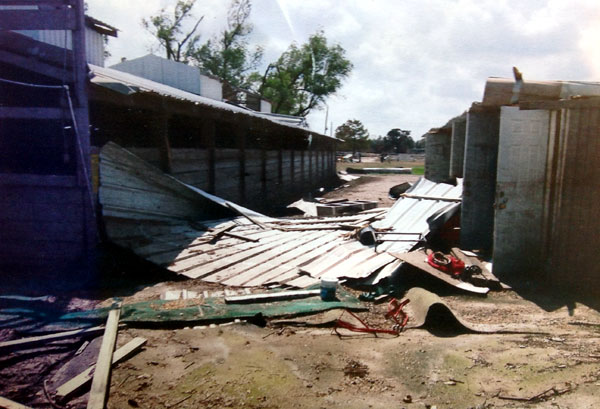 After Hurricane Katrina #2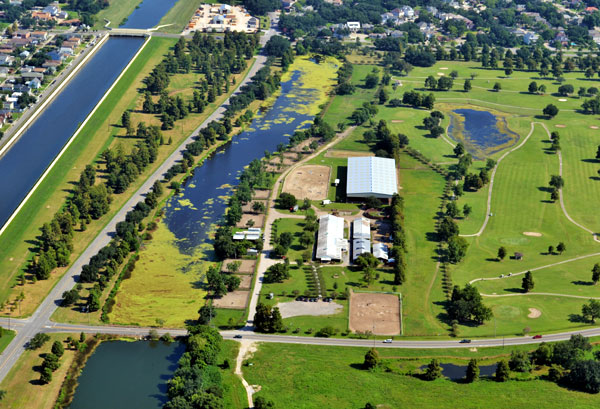 Equest Farm present day

As the saying goes "Out of bad things good things come", 22 years later, Equest Farm is thriving in the post Katrina environment. Summer camps, field trips, family rides, daily lessons, and a multitude of other outside activities are here for the public to enjoy. From beginners to experienced show riders, the school caters to all equally. Boarding and Training are also offered for those who want to have their horse in the city. For those visitors from out of town, group rides are available upon availability, by appointment only.