Has your child always wanted to learn how to ride a horse or been fascinated with horses? Do you dream of a summer camp experience that is truly unique? How about spending a week with one of Mother Nature's most fascinating creatures?
Horses can inspire wonderful qualities in children such as compassion, love, responsibility, sensitivity to others, pride in accomplishments, and a desire to set and reach goals. If these are qualities you seek for your child, then Equest Farms summer camp is for you. We look forward to sharing our enthusiasm for horses with our campers once again!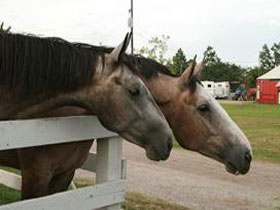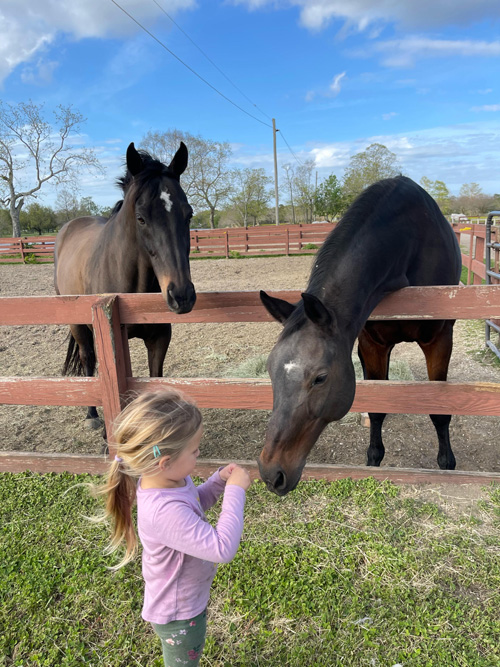 Each week of camp will introduce campers to many facets of the equine world. We ask that each camper have their own helmet, boots, and long pants. These items are available at the Tack in the Park shop on-site at Equest Farm. Also, please provide your child with lunch and a reusable water bottle.
Each camp day will typically consist of the following:
A one-hour long group lesson focusing on English hunter/jumper riding
Instruction on basic horsemanship/horse care
Arts and crafts
Games on horseback
---
All weeks of camp are available for beginners up to advanced students. Groups will be no larger than 6 campers per instructor with 1 to 2 junior counselors. Campers will ride at least 1 hour a day.
Summer Camp
Campers ages 6 and up
Total cost of $400 per week. (Cash or Check ONLY)
A $50 non-refundable deposit is required to hold a spot each week and is applied to the larger camp fee.
Runs from 9 AM - 2 PM
Before & After Care is $15 per hour and is available from 8-9 AM and 2-5 PM.
2023 Dates:
Summer Camp 1: May 29 – Jun 2
Summer Camp 2: June 5 – 9
Summer Camp 3: June 12 – 16
Summer Camp 4: June 19 – 23
Summer Camp 5: June 26 – 30
OFF WEEK July 3 – 7
Summer Camp 6: July 10 – 14
Summer Camp 7: July 17 – 21
OFF WEEK July 24 – 28
Summer Camp 8: July 31 – Aug 4
---
Holiday Camp
Campers ages 6 and up
Runs from 9:00 AM - 2:00 PM
$85 per day. Attendance runs on a DAILY basis.
Payment in full is required when registering, to hold a spot. Payments are non-refundable.
Please note: We do not offer before or aftercare for holiday camp days.
2022 Dates:
December 19th, 20th, 21st, 22nd, 23rd, 26th, 27th, 28th, 29th,  and 30th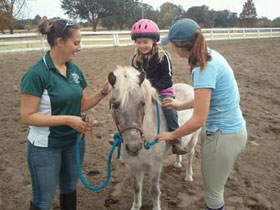 ---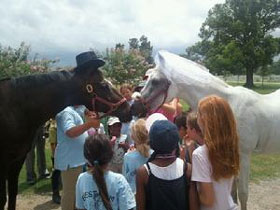 ---