Announcements:
Equest will be closed Thursday 11/25 and Friday 11/26 for Thanksgiving. We will reopen for lessons starting Saturday 11/27. Those riding on Thursday or Friday should pay for lessons individually this month as we cannot offer makeup lessons for those days. Happy holidays!
Welcome to Equest Farm!
If you are interested in riding horses, Equest Farm offers riding for all levels. Whether you are a beginner or an advanced rider our riding program is tailored to fit each individual rider. Some just want to give riding a try, others want to join our riding program while others want to compete at local shows. We have horses and instructors that would suit your needs.
All of our lessons are English-style Hunter/Jumper, taught in a ring with a friendly, experienced instructor. We have over 25 school horses from ponies to large horses that can cater to both beginners as well as riders who want to jump.
Equest offers private as well as group lessons for both children and adults. Lessons are grouped by level according to age and ability. As part of our lesson program we also teach riders how to care for the horses and practice safety while handling our horses and ponies.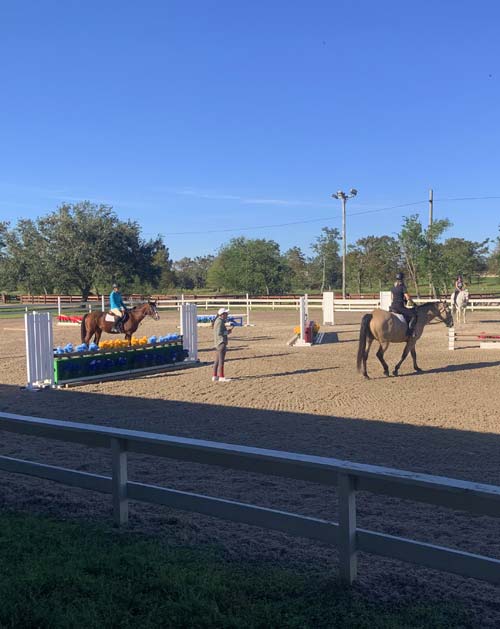 Lessons
All of our lessons are English-Style Hunter/Jumper taught in a ring with a friendly, experienced instructor.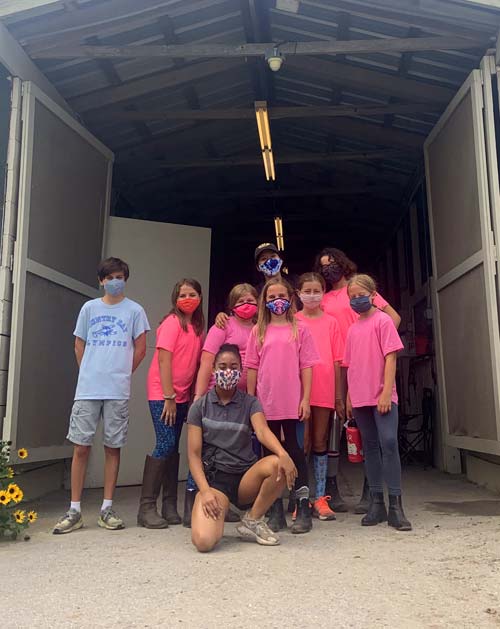 Camps
The Equest Farm Summer Camp is where horses bring out the best in you!  Available for beginners up to advanced students.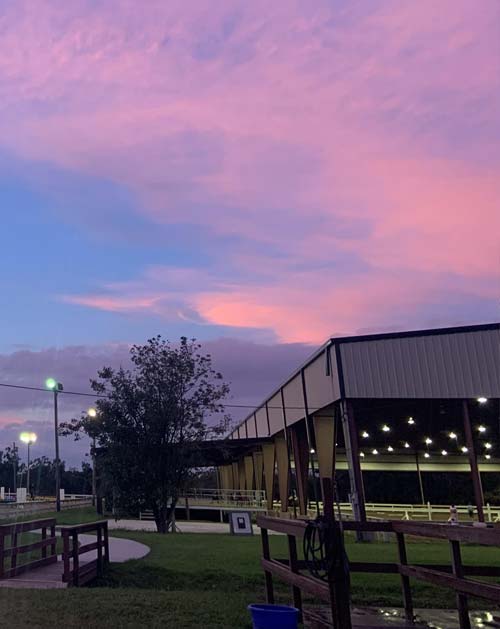 Facility
View what our facility has to offer riders at Equest Farm. Boarding and other services are also available.
---
Riding Academy
Group Lessons
Private Lessons
Camps
Boarding
School Shows
Equestrian Team
Canter Cross Rails
Anne Marie riding "Donkey"
In-House Schooling
Ally riding "Dandy"
Trot Cross Rails
Ella riding "Cinnabun"