Boarding

---
The following packages will be offered in conjunction with board payments. Board will be $1,200 per month.
---
Individual prices for monthly packages or extra lessons with Equest personnel:
$140 package: 1 group lesson a week
$200 package: 1 private lesson or 1 ride a week
$280 package: 2 group lessons a week
$400 package: 2 private lessons a week or 2 pro rides a week, may be interchanged.
Additional non-riding packages:
$50 Package: Daily supplements in addition to regular feed
$250 package: Eurociser for horse 5 days a week
$250 package: For tacking assistance and grooming when needed during the month. (24 hr notice is needed)
---
These packages are to be paid in the office at the beginning of the month and any unused portion will expire at the end of the month. If a package is not purchased, individual lessons need to be paid on or before the lesson is taken. All lessons are to be scheduled through the office.
---
Individual prices:
$65 Private lesson
$45 Group lesson
$30 Grooming, tacking and putting away after lesson (24 hr notice is required)
$50 Training ride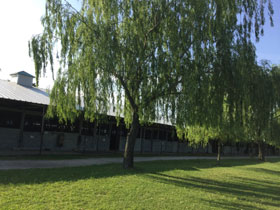 ---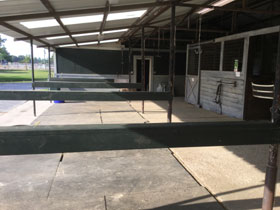 ---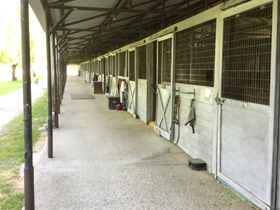 Horse Show Rates:
Day Care: $50 per day ( includes feed, water, hay and stall cleaning)
Full Care: $75 per day (includes tacking, untacking, lungeing, bathing, unbraiding, wrapping, and any other show needs.
Training: $75 per day (to be paid to trainer directly)
Shipping: Private arrangement
---
Shared Expenses:
Travel expenses accumulated by horse show personnel including housing, gas, food, and miscellaneous supplies to be split between horse show customers equally.
Additional Expenses:
A deposit of $500 will be required prior to the departure date as well as show checks for braiders, entries and shippers. The deposit will be applied to your show bill.
Equest Farm does not offer field board. We do accept short-term or overnight boarders, given prior notice and provided the horse has an up-to-date shot record and a current Coggins. This is subject to availability.